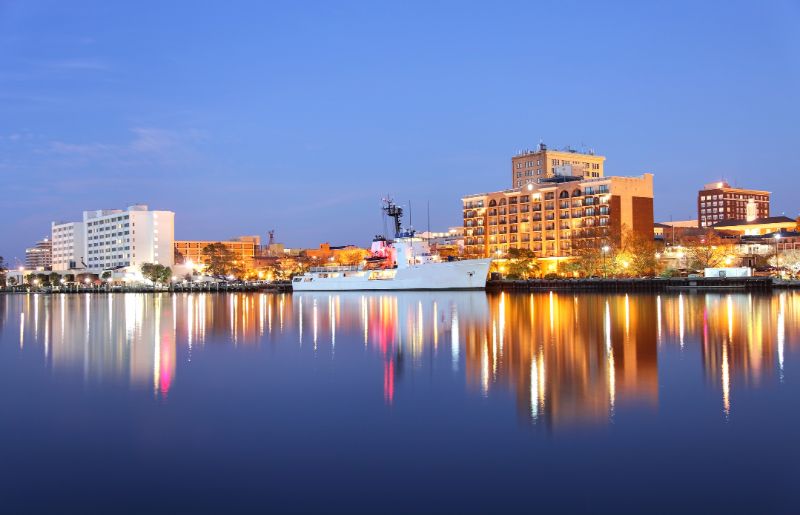 Welcome to Historic Downtown Wilmington! Located on the bank of Cape Fear River, Historic Downtown Wilmington has become one of the major hot spots of Southeastern North Carolina. During the day you'll find locals and tourists alike exploring the streets visiting an eclectic blend of shops, strolling the beautiful 1-mile Riverwalk or taking in a one of the available tours via horse-drawn carriage, trolley or tour boat.
The nightlife in downtown Wilmington offers a varied and diverse selection of clubs, bars and music as well as dining options from fine dining to coffee houses to street vendors to suit your particular mood. You can also dance the night away to beach or rock music or enjoy a more laid-back experience at a piano, cigar or rooftop club. We particularly love the views and ambience of the Roof Top Bar.
Historic Downtown Wilmington is also host to the NC Azalea Festival, Riverfest and many other events. You can also indulge in the arts and cultural events or even performing arts found at Thalian Hall or The Wilson Center.